Baffled basic structure of gravity rotating bed, working principle and characteristics
Zigzag Rotating Bed is a new gravity rotating bed, and its structure is mainly composed of a circular shell and baffled rotor components. Baffled rotor is the core component of the rotating bed.
Its working principle is: the high-speed rotation of the rotor having a specific structure in the housing, gas from the inlet into the housing from the outer edge of the rotor into the rotor, the liquid from the liquid inlet into the center of the rotor, the rotor within the gas-liquid two-phase the formation of a large surface area but keep active liquid interface, with a high mass transfer rate. Last vapor through the outlet out of the bed body; after the liquid is collected in the housing leads from the liquid outlet.
Zigzag Rotating Bed Features: high mass transfer efficiency, the devices are small, short residence time, holding a small amount of liquid, strong anti blocking ability, easy operation and maintenance, safe and reliable for precious materials, thermal materials, high Processing viscosity materials or toxic materials may be used in height, size-constrained applications.
Zigzag Rotating Bed has obtained two patents, US Patent one, at home and abroad published papers, has passed the experts appraisal and acceptance: The technology at the international advanced level. A diameter of 830mm, height of only 0.8m three-BZ750-3P Zigzag Rotating Bed up to 15-30 theoretical plates, can basically meet the requirements of conventional distillation separation and purification of organic compounds.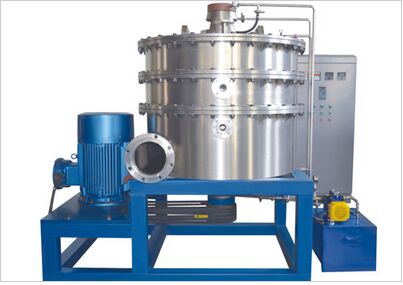 Chong Hing Chemical Equipment Co., Ltd. focus on gravity distillation equipment, gravity distillation machine production, the company's main products: efficient rotary distillation machine, sampler distillation, desulfurization equipment, sewage treatment equipment (saline waste water treatment) all kinds of stainless steel reactor, heat exchangers, condensers, solvent efficient separation device, retorts, continuous centrifuge.
Zhejiang Chemical Equipment Co., Ltd. Chong Hing
Miss Zhu: 15906488718
Tel: + 86-0577-86997010
Fax: + 86-0577-86997020
E-mail: cxce@zjcxce.com
Website: http: //www.zjcxce.com
Address: Longwan District of Wenzhou City Wing in the streets of the village Feng Ji Road 155