Gravity distillation equipment, membrane separation technology and science
The direction is mainly engaged in the preparation of inorganic ceramic membrane and the organic film, characterization and application of industrialization. Through the development of a suitable matrix structure and membrane materials, research separation, the flux and selectivity of the law, to determine the appropriate separation process to ensure effective long-term stable operation of the film. The establishment of a mathematical model based on mass transfer and mass transfer theory and flow characteristics, providing a complete theoretical basis for industrial applications.
The research center is the only province in the research group Membrane Science and technology, research and industrial application specialties clear. Membrane technology is widely used application in medicine: plasma, proteins, bacteria, enzymes, interferon, separation and purification of vaccines; traditional Chinese medicine production of liquid filtration sterilization, cleaning purification; application in dairy products, lotion It concentrates production of whey protein concentrate, ultrafiltration concentrated serum protein, milk sterilization microfiltration; separation of biological fermentation product applications, beer, dairy, pharmaceutical and other industries are required to remove the remaining yeast and colloidal suspension.
Compared with traditional sterilization separation technology, membrane separation resulting biochemical products of high purity, low processing cost, simple equipment, low labor intensity, reduce wastewater emissions 30 percent, significantly reducing wastewater COD content and so on. In wastewater treatment: treatment of metal cleaning solution, in metal production, processing and use of the process for the removal of the metal surface of the oil, often with an alkaline liquid cleaning fluid, the cleaning fluid often contains water, alkali, surfactant and fungicide and other substances, after treatment with a membrane, through appropriate complementary recyclable; in dealing with rolling emulsion wastewater, mainly containing 1-5% of mineral oil and emulsifier, general biochemical treatment methods are difficult to achieve the desired results . Processing film can meet environmental requirements; and long settling time; small investment in equipment; the process is simple and so on.
Study Chemical Process Simulation Optimization and simulation training systems
Chemical process simulation and experimental study of optimization is equally reliable and more effective as a research tool, its use greatly promote the development of the chemical industry. Chemical Process simulation enables design optimization, improve design efficiency, the result of more efficient factories; for finding fault, eliminate the "bottleneck", optimize production conditions and operating parameters were old factory improvements. In addition, simulation training systems in pre-service training of teaching and operator also has unique advantages, the present study center has been the use of multimedia technology, simulation technology and virtual reality technology developed over the operation based on virtual reality technology training system and won the praise of the participants.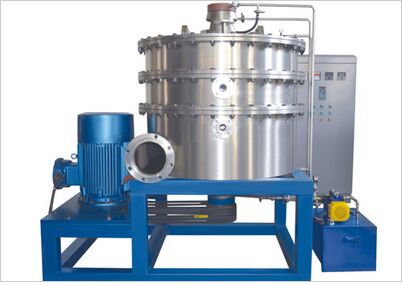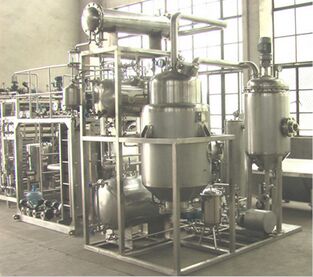 Chong Hing Chemical Equipment Co., Ltd. focus on gravity distillation equipment, gravity distillation machine production, the company's main products: efficient rotary distillation machine, sampler distillation, desulfurization equipment, sewage treatment equipment (saline waste water treatment) all kinds of stainless steel reactor, heat exchangers, condensers, solvent efficient separation device, retorts, continuous centrifuge.
Zhejiang Chemical Equipment Co., Ltd. Chong Hing
Miss Zhu: 15906488718
Tel: + 86-0577-86997010
Fax: + 86-0577-86997020
E-mail: cxce@zjcxce.com
Website: http: //www.zjcxce.com
Address: Longwan District of Wenzhou City Wing in the streets of the village Feng Ji Road 155